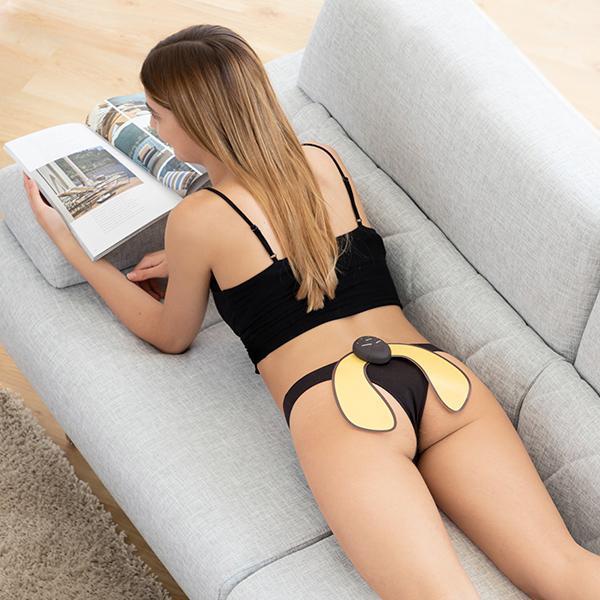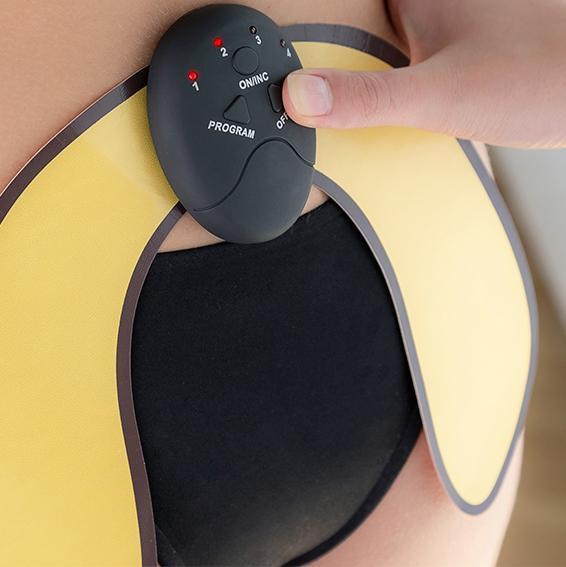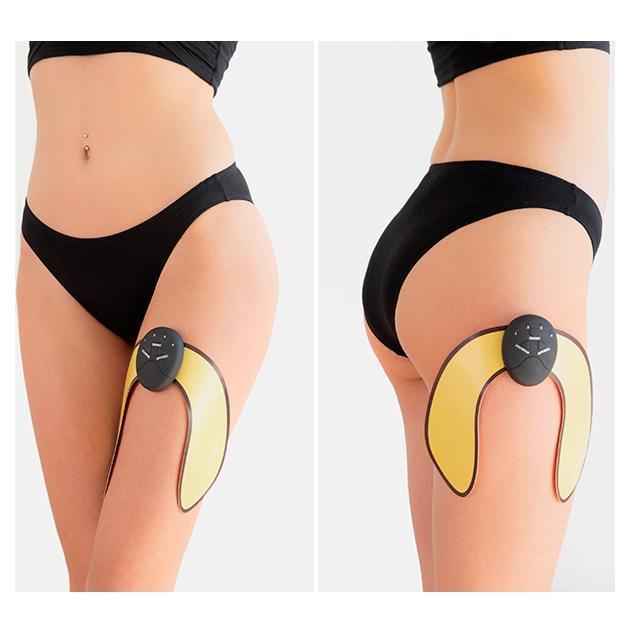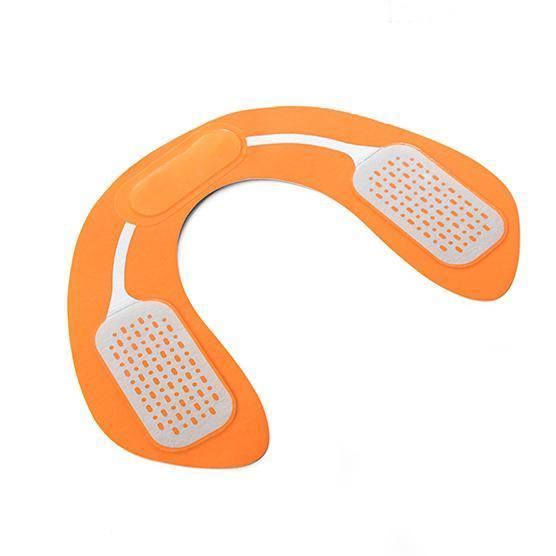 The Buttock Toner Muscle Trainer helps you build, shape and strengthen your gluteal muscles and hips and reduces cellulite! It stimulates the hip line effectively by releasing pressure and lifts up the hip muscles using EMS Pulses. Now, you can easily train your buttocks anytime anywhere.
Electrical Muscle Stimulation (EMS) is the contraction of muscles produced by small electrical impulses. EMS technology is recognized as a pro-active muscle building tool. This technology tones the muscles, causing reduction and rectification, by means of electrical impulses through the skin.
You can now exercise these muscles effortlessly, thanks to the perfectly targeted electro-stimulation, in only a few minutes per day. 
This buttocks massager not only makes your buttocks more flexible and plump, it also massages your lumbar spine providing relief and comfort. 
Tone, tighten and firm your hips & buttocks
Great for rehabilitation purposes- prevents disuse muscle atrophy, increases blood circulation, relaxes and tones muscles
U-shaped pad for hips-

 

provides low frequency treatment by rhythm and soft impetus
6 Work-Out Modes for your selection- Suitable for beginners according to individual endurance
Self-training-

 

Easy to train and use at home, in the gym or at the office
Ergonomic pad design

 

contours to the buttocks and stays in place
Stimulation-

 

Imitates professional masseuse
Rechargeable- Forget about changing batteries!
Color: Black