Sitting for great amounts of time, especially with an unsupported pelvis, can cause tons of discomfort. It may result in lower back pain, fatigue, improper sitting posture, and even poor blood circulation. 
This is why it is always important to ensure that we use chairs or cushions, that will keep us comfortable and supported all the time. This is where our Comfort Orthopedic Cushion comes in. 
This cushion balances the pelvis and relieves pressure on the tailbone, hips, and spine. It can turn any chair into an ergonomic, posture correcting, and pain-relieving seat.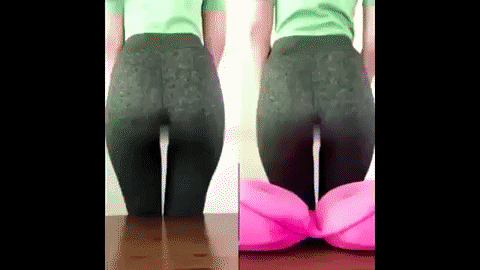 Made with soft plush material and dual temperature texture suitable for hot and cold weather.
KEY FEATURES
COMFORTABLE SEAT CUSHION: Made of high-quality

 

plush and sponge, this cushion is very comfortable and

 

durable. 
RELIEF THE PAIN: The Orthopedic Seat Cushion helps to relieve symptoms of coccyx/tailbone injury, sciatic nerve, lower back pain, hemorrhoids, pressure sores, or pain during pregnancy.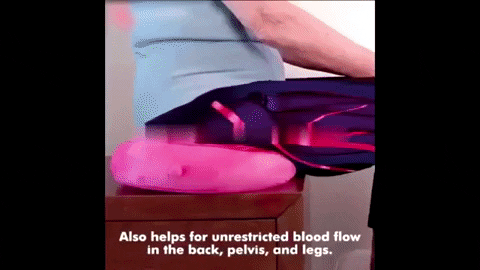 Unlike other cushions, this seat cushion

 

supports good blood circulation,

 

especially during long periods of sitting.
MULTI-FUNCTION CUSHION:

 

Our cushion is very

 

practical, not only can be used as a seat cushion but also can be used as a

 

back pillow

 

or even as a

 

footpad. 
SHAPE UP BUTTOCK: Uses

 

double O-shaped hollow design, even if you sit for longer, can

 

relieve stress

 

and shaping hip lines and S-shaped bodies.
SMALL AND PORTABLE: This cushion is

 

foldable and easy to carry, can be used anywhere. The orthopedic seat cushion is great as an office desk chair cushion at home or at work, computer chair cushion, dining or kitchen chair cushion, sofa seat cushion, or wheelchair seat cushion.