THIS ITEM HAS LIMITED STOCK, SO GET IT WHILE SUPPLIES LAST!
Grab your Discounted Easy Furniture Mover Tool Set during our SPECIAL DISCOUNT SALE! 
Once our SALE ends, we will be increasing the price back up to regular price.    
THE ULTIMATE EASY WAY TO MOVE HEAVY FURNITURE
Have you ever hurt yourself trying to move heavy furniture? Are you tired of trying to move heavy furniture on your own?
The Easy Furniture Mover Set is specially designed to help you move even the heaviest of furniture with ease. Never again worry about getting hurt while you are lifting and moving furniture around your home. The first of its kind, the Easy Furniture Mover Set is the ideal tool to use for any situation.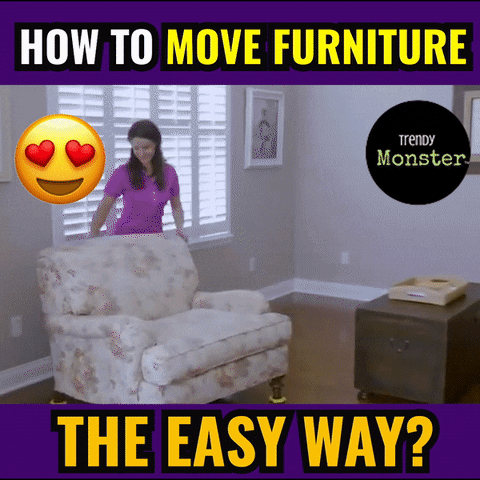 More than 90% of people buy two
FREE SHIPPING  ON ALL ORDERS
CODE: OFF

 

ADD Trendy5 to your shopping cart to enjoy  5% OFF


(Please enter the discount code on the checkout page) 
Moving Day Has Never Been Easier
Do you need to move heavy furniture and appliances around but don't want to hurt your back in the process?
Would you like to rearrange your furniture every now and then but find it too hard to move them around?
Are you looking for a convenient way to move heavy furniture?
Then look no further because we have just the thing for you!
This furniture lifter and rollers set is exactly what you need.
 

Easy To Use

This amazing set will make moving your furniture easy, fast and fun!
The furniture lifter will easily lift your furniture just enough to slide the rollers underneath. We even provide you with a convenient height controller for easy adjusting.
Then all you have to do is roll the sliders under your furniture and appliances.
Now, glide! The tiny wheels will make each piece of furniture easy to move.

Premium Quality

Each single piece of this set is crafted to perfection with heavy duty materials so you can enjoy unique durability and flawless results.
In fact, our rollers are so strong that each wheel can withstand up to 660 lbs!
 

For Every Purpose

You can use the furniture lifter and rollers to move furniture and appliances from one room to the other, rearrange your furniture or just move them enough to clean behind and underneath them.
The moving pad rollers are suitable for your sofa, fridge, piano, washing machine, bookcase and more.
Why make your next cleaning day stressful and back breaking when you don't have to?