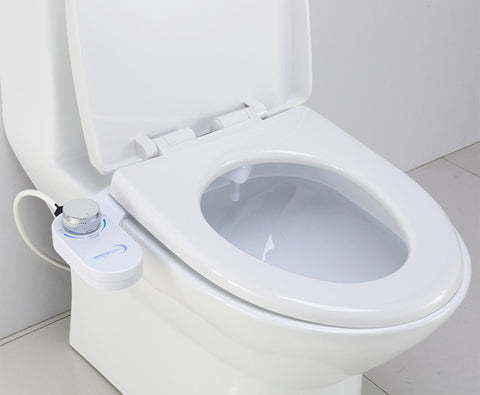 🚽 SANITARY PROTECTION: Single nozzle design, with self-cleaning function, after each use it will be rinsed thoroughly and retract the nozzle protection door for extra protection and easy maintenance will give you the best sanitary cleaning.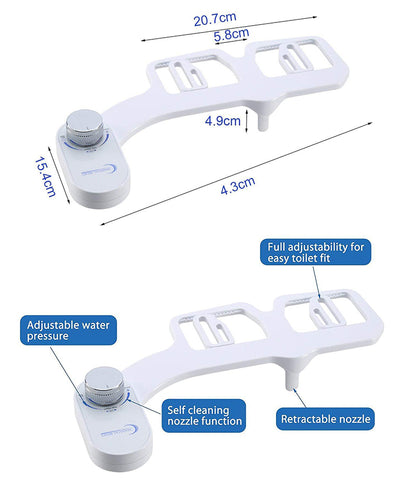 🚽 CLEANING AND ECO-FRIENDLY: By adjusting position on the seat it works well cleaning so that you feel unprecedented clean and fresh. Washes with jets of fresh is more hygienic than traditional paper or wet wipes, reduces the amount of toilet paper consumption, it can environmental protection and save you money.
🚽 ADJUSTABLE WATER SPRAY: With adjustable water pressure control knobs, you can adjust the size of the water pressure according to your own needs, create a comfortable experience, and enjoy a perfectly healthy life.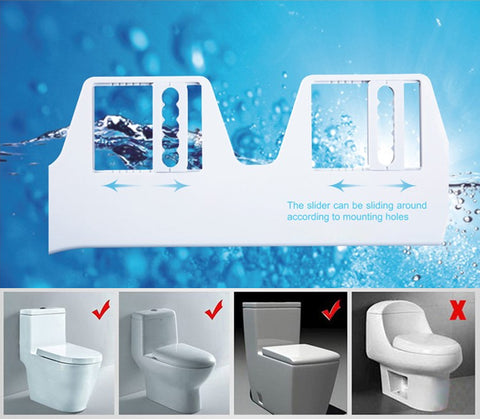 🚽 EASY INSTALLATION: All the fittings are in the box and you can install them in 15 minutes without a plumber. You can have an interesting DIY installation with your family.
Two installation methods:
A: The tee fitting is connected to the toilet water inlet.
B: The three-way fitting is connected to the angle valve.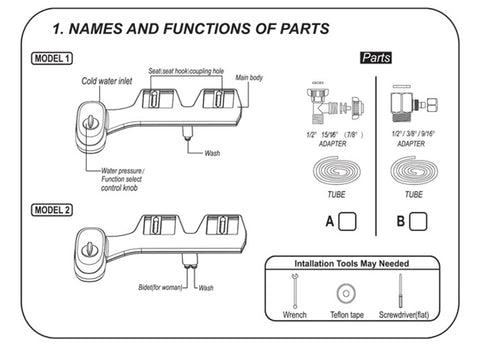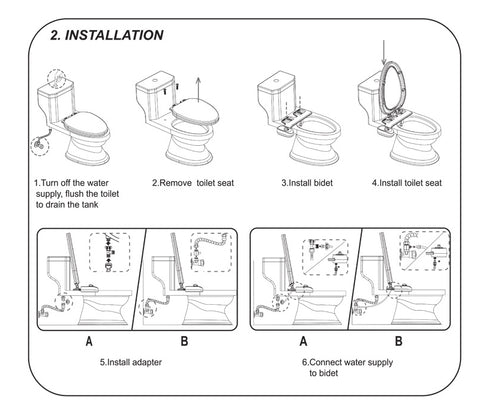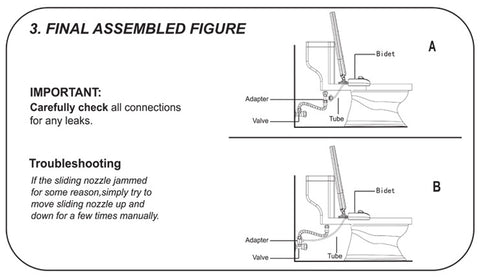 🚽Optional self-cleaner🚽
Do we know what do you care more about?
Wash it clean enough, buttocks wash, women wash it for the elderly and children, it can be used in cold weather, the spray head is hygienic, easy to install, and safe to use.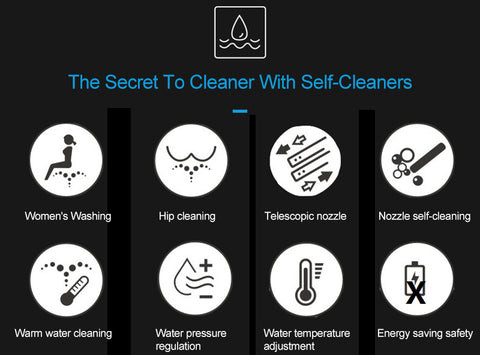 Package Include
1 X Retractable Nozzle
1 X braided Metal Hose
1 X Teflon Tape
1 X Brass Valve