The highly polished stainless steel ring is highly polished. Rotate the ring, making you want to rotate it.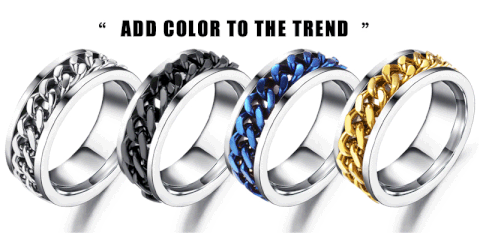 Titanium steel men and women rings, Rotating ring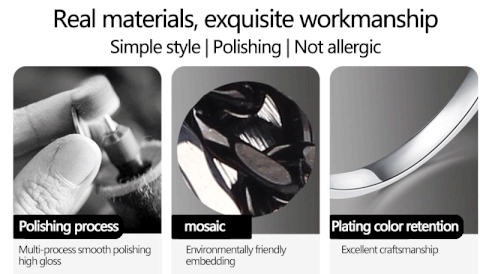 Real materials, exquisite workmanship
Stress relief tool
This ring is characterized by an inner ring fixed on the main chain belt, which can be manually rotated. This is a very interesting ring. It is a stylish design suitable for daily use and is very suitable as a tool to relieve stress, especially for mania Or restless people.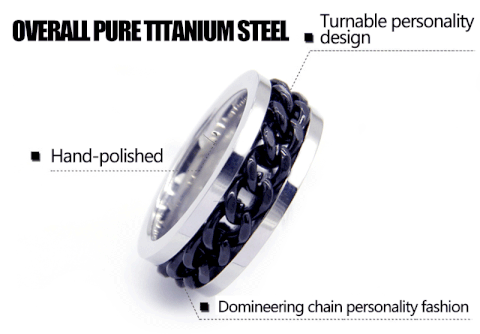 Overall pure titanium steel
Turnable personality design
Hand-polished
Domineering chain personality fashion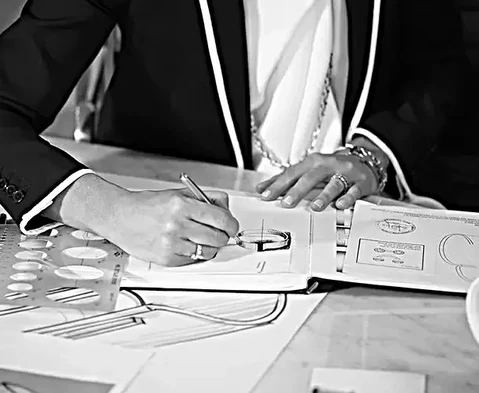 Designed by a famous French designer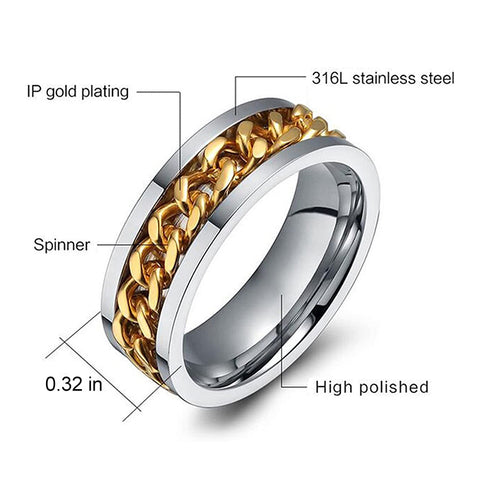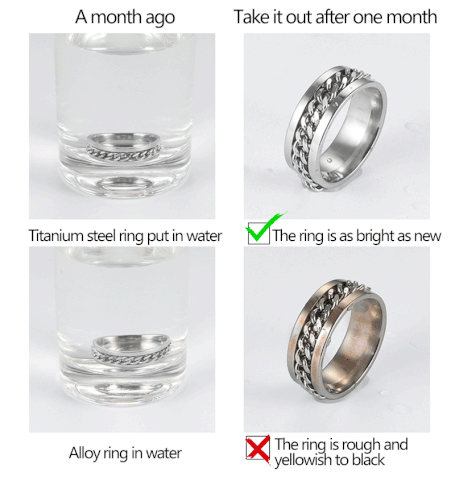 The difference between titanium steel and alloy
High-quality materials: made of 18-carat titanium steel, 316L stainless steel base, healthy, durable, anti-allergic, never fade, non-degradable, scratch-resistant, smooth high-polished inner surface, can be comfortable. Polished stainless steel chainring, both men and women. Very long-lasting and electric color retention.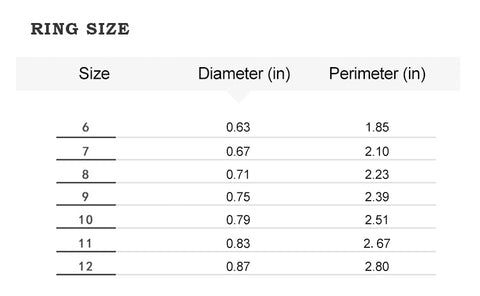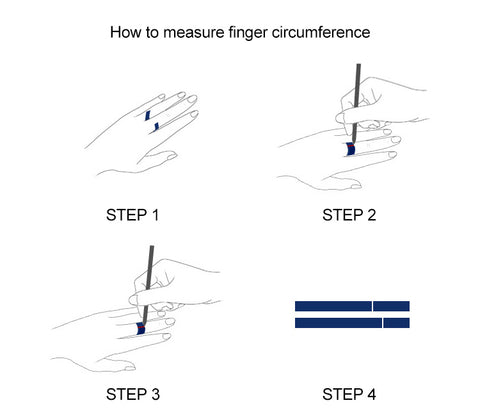 How to measure finger circumference
Compare the base of the finger with the circumference of the joint, please use the larger circumference as a reference to buy a ring
STEP 1. Prepare a paper strip with a length of 3.9in. A width of about 0.2in. It should be around the base of the finger where the ring needs to be worn. The paper strip should fit your fingers as much as possible.
STEP 2. Mark the intersection of the paper strips to get the circumference of the root of the finger.
STEP 3. Wrap around the middle joint of the finger again, fit the finger as far as possible, and mark the joint of the finger to get the circumference of the finger joint.
STEP 4. Compare the circumference of finger roots and joints. It is recommended to choose your ring based on the larger circumference between the two.

Warm reminder: The ideal ring size should fit tightly. It will neither fall off nor get stuck in the finger; the ideal time to measure the size of the finger before falling asleep, because, in the morning, the finger is slightly swollen.