Healthy lunches and snacks are important however the majority of us have lost our expectations of warm food from our lunch boxes. With our 
Lunch Tower
, it is no longer difficult to choose and to decide whether we are going to have a packed lunch and snack.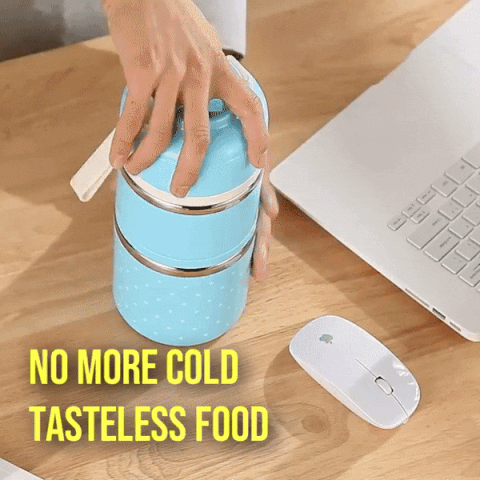 Why our

 

Lunch Tower

?          ✅
Keeps your food warm and tasty.
          ✅
Allows you to choose a variety of food you can pack regardless if it is a                 soup, saucy or not.
          ✅
Saves you money from going into a restaurant or canteen.
          ✅
Secure yourself from contaminated food.
          ✅
Easy to wash with no leftover smell.
          ✅
Made from high-quality stainless steel. 
          ✅
Guaranteed leakproof.
          ✅
Multi-layer design allows . of different food to avoid a tainting odor.
The perfect 
Lunch Tower
 for your kids and those who want to bring food in their offices, fun road trips, sporting events, picnic's and so much more.