THE BEST PET CARRIER IN THE WORLD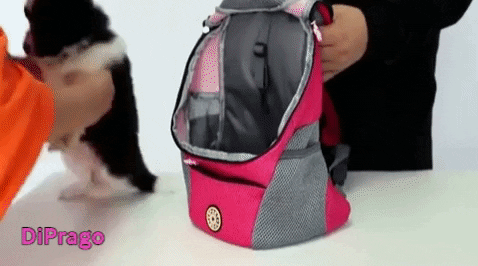 Insidehook design connects to your pet collar. This pet backpack also has a zipper and drawstring to provide additional safety for your lovable pet. 
 * Sizing: 1 lbs-10 lbs = SMALL / 11 lbs-25 lbs = LARGE *
ONE OF A KIND PET CARRIER:
The Carrier Kingdom Pet Backpack is a wonderful and convenient carrier when you want to take your pet with you, while keeping your hands free. Keep scared pets safe and comfortable! This pet carrier is worth every penny! 
BENEFITS:
🐶

 

SAFE & SOOTHING

 

- A zippered pet pocket lets you reach into the bag and directly calm your dog or cat without opening the bag. Plus, our bag features an innovative design that gives pets ample room!
🐶

 

DURABLE

 

- Our pet carrier travel backpack is made with heavy duty materials. A strong EVA base gives pets stable support, and zippers keep pets from escaping. Ideal for work, traveling, and camping!
🐶

 

COMFORTABLE FOR OWNERS

 

- A three-dimensional ventilation back pad keeps owners' backs from sweating. Ergonomic chest and waist straps help distribute weight, preventing back and shoulder strain!
🐶

 

SPACIOUS & CONVENIENT

 

- This travel bag fits cats and small dog breeds. Built with straps and pockets for storing pet supplies, treats, leashes, toys, as well as your water bottle, wallet, and phone!
🐶

 

100% SATISFACTION GUARANTEED

 

- We believe that our backpack has the ability to help your pet see more of the world safley. And that's why each purchase comes with a 1-year warranty for your peace of mind!
SAY GOODBYE TO FORCING DOG WALKS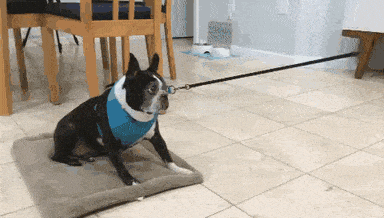 Lets face it! Pets need fresh air and often times they don't get the air they need, which can cause behavior issues, anxiety and stress. Eliminate all of these worries with our one of kind Dog Carrier Backpack. We guarantee your pet will love this travel backpack! If not we will give you a refund!
Keep your dogs or cats safe and comfortable on every adventure with the exclusive Dog Carrier Travel Backpack!