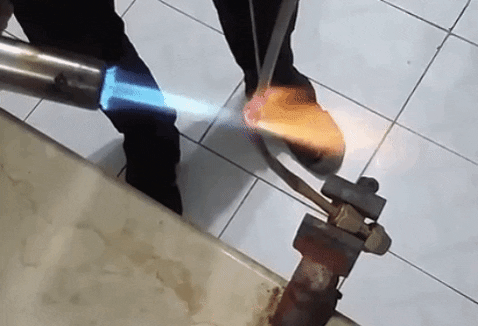 Portable Butane Torch
is suitable for both professional and creative welding or family cooks. It is frequently used for soldering, bending and heating.
Portable Butane Torch
can also be used in the processing of delicious caramel desserts, meat barbecue, cigar lighter, small handicraft and so on. Adjustable flame size and shape to concentrate the flame as much or as little as you need, one touch piezo ignition, and stabilizing plate for your safety.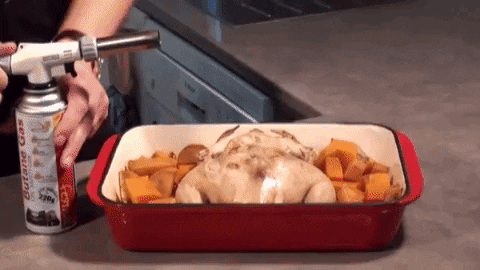 Adjustable flame intensity temperature can reach up to 1300 c/2500 F to meet various needs, you can choose the different flame according to your requirement (Soft fire or Spitfire). Just press to light fire, easy to operate with the gas flow regulator and air flow control valve cooking torch, can be flame intensity controlled, close the valve switch, the flame goes off!
Features:
Flame and temperature can be adjusted, the temperature can be as high as 1300 degrees celsius.360-degree free rotation, can be used upside down
Windproof, moisture-proof and water-resistant, better than electric welding.
Fully automatic electronic ignition, safe and easy.
Ergonomic design for comfortable holding in the hand.
Suitable for restaurant, household, picnic, hiking, camping, and other outdoor activities.
It can be fixed on a butane tank, which can be replaced, cycle use is environmentally-friendly.
Combustion value: 50 -150g / h. A can of gas can use 1.6 hours to 2 hours continuously, replacing a new tank only takes you seconds!
Specifications:
Material: ABS + Alloy
The caliber of spout: φ22mm
Max Flame Temperature: 1300°C
Type of gas: Butane
Appliance category: Vapour pressure-butane
Igniting method: Automatic piezoelectricity ignite
Power: Gas, fit perfectly with most butane cartridge (camping stove) standard 8 oz Butane Fuel Canister (for camping stoves) lasts over 2 hrs at full blast.
Package Includes:
1 x Portable Butane Torch