IMPROVE YOUR FLEXIBILITY & STRENGTH EFFICIENTLY!

Sometimes the gym isn't accessible and home workouts are just AS good!
The Total Resistance Bands provide everything you need to build strength, increase your flexibility, spot-train, and fit in a  healthy workout anytime you want from the comfort of your home!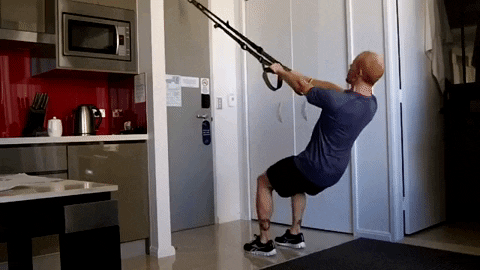 Just two adjustable bands provide a full comprehensive workout to every single muscle in your body.  Safety-tested to support up to  400 kgs of resistance.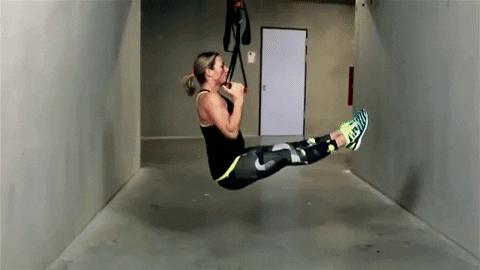 Setup can be done in less than 60 seconds at home or anywhere you want to exercise! Travel, office, home, outdoors, etc.
.
Build strength, increase your balance and gain core stability for a better lifestyle.  Keeping you strong and young with the endless, versatile workouts these offer!
FEATURES:
✅ Super Strong and Sturdy Suspension Straps Trainer:  Strong stitching, heavy-duty hardware, military-grade nylon straps, and super comfortable grip.

✅ Easily Adjustable Strap Lengths & Fairly Effective:  Provides a comprehensive way of training your strength and flexibility.

✅ Easy to Setup and Use: Just anchor the suspension straps to door, iron fence, rafter beam or other firm structures. If you would rather workout outdoors, it's also perfect for using a pole or tree to anchor it.
✅  Portable and Convenient:  Adapted to many workout environments inspiring you to do more exercises.
SPECIFICATIONS:

✅ Material:  Nylon
✅ Color:  Yellow, Army Green, Pink
✅ Max Loaded:  400kg
✅ From Hook to Handle Adjust Length:  140cm-192cm
PACKAGE INCLUDES: 

✅ 1 x  Pull Rope (Adjustable)
✅  1 x Door Anchor
✅  1 x Suspension Anchor
✅  1 x Allen Wrench
✅  1 x Extended Belt
✅  1 x Sports Ring
✅  1 x Net Bag