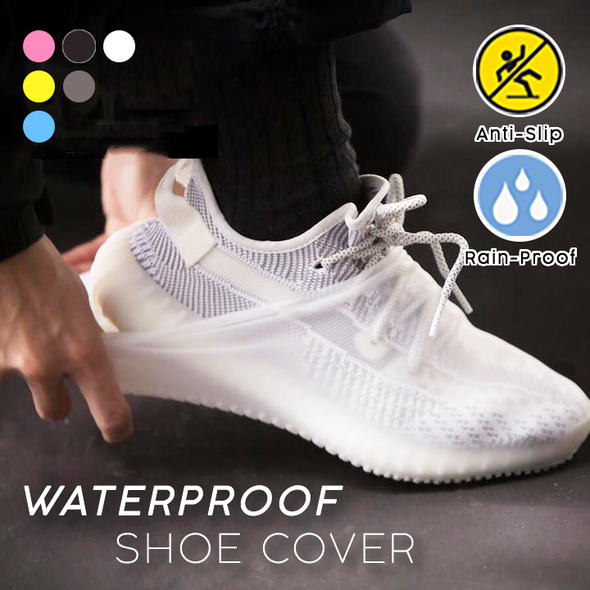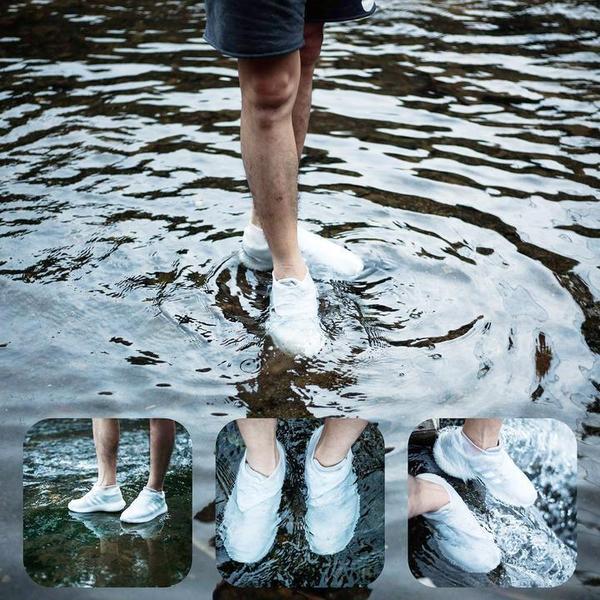 NO MORE AFRAID OF THE RAINY DAY!
ALWAYS make your shoes wet and dirty during rainy days? Waterproof Silicone Shoe Cover can SOLVE your problem! A simple, yet GREAT SOLUTION protecting your favorite shoes from ever getting wet, dirty unnecessarily damaged.
FIT any shoe perfectly. Once you pull them over your shoes, no liquid or dirt will ever break in causing damage.
Have a thickened ANTI-SLIP sole, making it safer and cozier to walk out in the rain.
Flexible-store EASILY in wallets or bags; Stretchy material fits all people shoes.
MADE of stretchy and elastic military-grade silicone, easily fitting virtually any pair of shoes out there.
ALLOW for a comfortable, care-free walk on any outdoor terrain.
This Waterproof Silicone Shoe Cover is perfectly SUITABLE for people who spend time outdoors in rainy or snowy weather. KEEP your shoes dry and warm all day. 
Sizes
Package Included:
1 PAIR x Waterproof Silicone Shoe Cover